Join Me for Coffee this Friday at
"The Good Cup"
9:30 – 10:30 AM
2181 Hillsboro Rd. Franklin TN 37069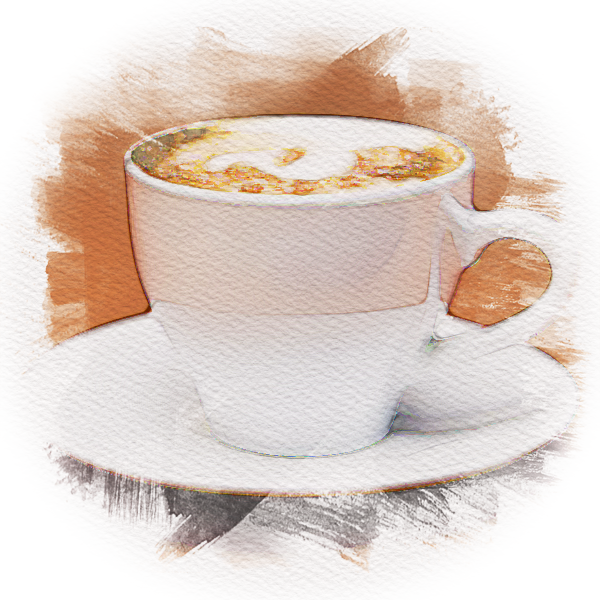 Dear Neighbor,
This October 2022 Williamson County Commission meeting will be at the Williamson County Administrative Complex auditorium @ 7:00 PM on Monday, October 10th.
All results are in red type.
Absent Commissioners were Clifford, Nations, & Tunnicliffe with one seat vacant.
Three citizens spoke regarding Ruth a newly discovered 67" diameter Chinkapin Oak Tree with a 91' diameter canopy. This tree will hopefully be saved by the developer but citizens are asking for protections for other trees like this that may be found in the future.
This meeting will be also publicly broadcast on the local public TV stations as well as WC-TV accessible on the county website, as well as on YouTube afterward. Go to WC-TV to live stream. The meeting will be broadcast on Comcast Channel 3, Charter Channel 192, AT&T Channel 99, and United Communications Channel 207.
There are 17 resolutions under consideration in this month's meeting. Here are some of the more notable ones.

You can always go HERE to view the Williamson County Calendar.
FYI: You can go HERE to view the voting district map to verify which district you live in, which will determine which candidates you can vote for in this year's elections.
You can go HERE to explore what county district or congressional district you are living in as well.
You can go HERE to register to vote in Tennessee.
RESOLUTIONS
Public Hearing for resolutions 10-22-3 & 10-22-4 amending the Williamson County Zoning Ordinance.
10-22-3 resolution to amend Articles 13, 14 & 19 of the zoning ordinance regarding the location of natural resources within large lot subdivisions.
10-22-4 resolution to amend the zoning ordinance text as it relates to Telecommunication Towers.
10-22-5 resolution appropriating and amending the 2022-23 Sheriff's Office budget by $1,661,539 to provide increases in salaries to meet current market demands in order to retain Williamson County Deputies and bolster recruitment with revenues to come from the Unappropriated County General Funds. 20 Yes 0 NO
10-22-7 resolution amending the 2022-23 Highway Department budget and appropriating up to $195,964.68 for bridge expenses on Arno College Grove Rd. with revenues to come from a State Aid Program. 20 Yes 0 NO
10-22-8 resolution appropriating up to $5,632,193.37 for water infrastructure using ARPA funds (The American Rescue Plan Act funds) through a TDEC grant. 20 Yes 0 NO
Recipients for these funds are:
1) The Harpeth Wastewater Cooperative, $971,520.00 for asset management, collection system and wastewater treatment plant project.
2) The H.B. & T.S. Utility District, $1,806,000.00 for a water tank replacement project.
3) The City of Brentwood, $1,089,665.00 for emergency generators for their System Resiliency Project.
4) The MVU & NCGU, $923,245.37 for their water line construction project.
5) Milcrofton Utility District, $841,763.00 for a rural community water line extension project.
I'm very disappointed to report that Limestone Water, decided not to apply for these TDEC ARPA funds.
10-22-9 resolution appropriating the second $6,000,000 grant payment to Williamson County Medical Center for expanding the emergency department with revenues coming from ARPA funds. (The American Rescue Plan Act funds). 20 Yes 0 NO
10-22-10 resolution authorizing the issuance of not to exceed $23,200,000 of general obligation bonds of Williamson County, TN. The interest rate is approx. estimated at ~4%. Funds will be applies to approved intents to fund Public Safety and Parks & Rec facilities. 20 Yes 0 NO
ELECTIONS & APPOINTMENTS
County Mayor Appointments
Convention & Visitors Bureau 3yr term, exp. 6/25
Expiring: Beth Lothers Nomination: Jennifer Mason
Ethics Committee 2 yr term, exp. 9/24
Renomination of: Ricky Jones & Paul Webb
Expiring : Beth Lothers Nomination: Chas Morton
Municipal Solid Waste Board 6yr term, exp 6/28
Renomination of: Judy Hayes, Bobby Hullett, Ricky Jones
Agricultural Committee 2yr term, exp 10/24
County Commissioner position Renomination: Matt Williams
All appointments were unanimously approved.
Steering Committee Assignments to Standing Committees
Investment Committee
Rogers Anderson – County Mayor
Karen Paris – Trustee
Jeff Graves
Greg Sanford
Drew Torres
Audit Committee
Sean Aiello
Ricky Jones
Greg Lawrence
Law Enforcement/Public Safety Committee
Barb Sturgeon
Lisa Hayes Lenox
Jeff Graves
Sean Aiello
Tom Tunnicliffe
Greg Lawrence
Property Committee
David Landrum
Steve Smith
Pete Stresser
Betsy Hester
Vacant
Education Committee
Ricky Jones
Betsy Hester
Mary Smith
Drew Torres
Tom Tunnicliffe
Chas Morton
Steve Smith
Tax Study Committee
David Landrum
Jennifer Mason
Mary Smith
Barb Sturgeon
Paul Webb
Public Health Committee
Brian Clifford
Lisa Hayes Lenox
Chas Morton
Pete Stresser
Paul Webb
Jennifer Mason
Vacant
County Commission meetings are normally held at the Administrative complex at 1320 West Main St., Franklin in the auditorium (East end of bldg) @ 7 PM and generally on the 2nd Mon. of the month. Meeting agendas are available HERE. There is no meeting in December, April, or August. July's meeting is when the tax rate and budget for the upcoming year are approved.
Anyone interested in getting a better understanding of our county resolutions can come to the Budget Committee meetings held on 1st Mondays @ 4:30 pm in the Conference Room across from the County Mayors' office. In this committee, any resolution with a fiscal consequence is discussed one week prior to being voted on by the Commission as a whole. All Committee meetings are open to the public.
All your feedback is welcome.
Best Regards,
Barb Sturgeon
Williamson County Commissioner
District 8